Australian Capital Territory (ACT) Travel Guide
How to Live Work and Play in the ACT
The Australian Capital Territory is home to Canberra, the capital of Australia. I have visited Canberra a number of times. First when I was a kid on a primary school excursion. Then a number of times since. I've been lucky enough to have seen it change and grow over the years.
The Australian Capital Territory is found in New South Wales and is the only land-locked Australian state or territory. The ACT was founded on 12 March 1913 and is home to Australia's Parliament. When you visit the ACT, definitely visit Parliament House standing high on Capital Hill. There is plenty more to see and do when visiting the ACT. When planning your Canberra visit include the 'old' Parliament House, Australian War Memorial, Australian Institute of Sport and Mount Ainslie Lookout. As well as museums and wineries. Find inspiration in my ACT and Canberra travel guides following. But first, some facts about the Australian Capital Territory.  
Canberra, ACT Facts:
Canberra is the capital of Australia and is found in the Australian Capital Territory (ACT).
Founded 12 March 1913.
Home of Australia's Parliament.
Canberra is often referred to as the 'Nation's Capital' or the 'Bush Capital'.
Canberra means 'Meeting Place'.
Around 400,000 people live in Canberra. A resident of Canberra is known as a 'Canberran'.
There are around 140 wineries – my kinda place!
Plenty of museums to visit, more than 20. My favourite is the Australian War Memorial.
Canberra was designed by American architect Walter Burley Griffin after he won a competition from 137 entries to design Canberra.
Lake Burley Griffin is named after him.
Where is Canberra and the ACT?
Best Places to Visit in the ACT
Parliament House
Old Parliament House
Australian War Memorial
National Library
Questacon
National Museum
Mount Ainslie Lookout
Canberra Mint
National Film and Sound Archive
Canberra Museum and Gallery
Canberra Centre
Cockington Green Miniature English Village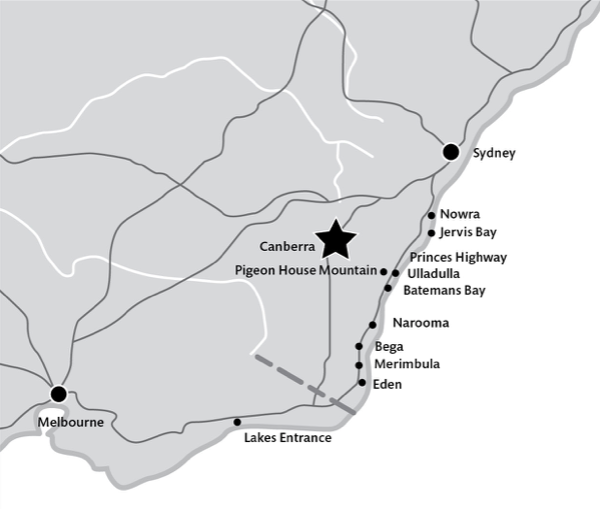 — Here's Some ACT & Canberra Travel Guide Inspiration —
Canberra is the capital of Australia and is a must-visit on your travels around Australia. The Australian capital is famous for being the political capital of the country with many administrative buildings. In this post I'm not going to advise you on what to see and...
In case you don't know, Canberra is the capital city of Australia, not Sydney like some think. As it is the capital it is home to many 'official' buildings like Parliament House. However, Canberra is more than this building that sits on a hill dominating the skyline....